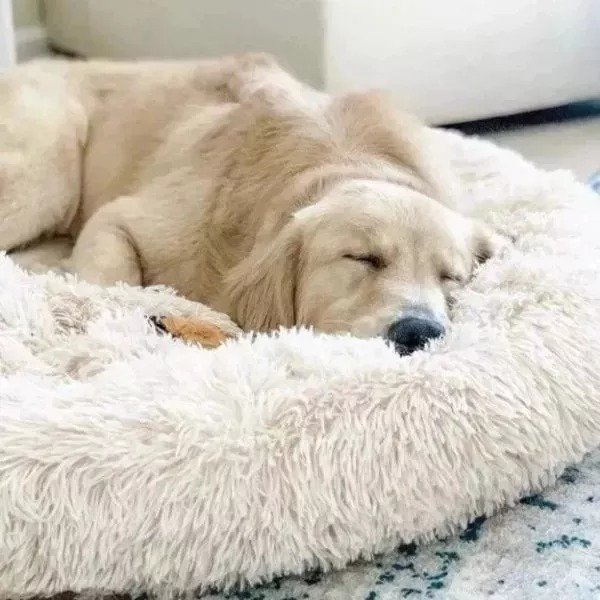 The #1 Best Selling Pet Bed of 2022
Canada's Favourite Dog Bed
Your Dog will feel like they've just Won Powerball.
As fellow dog owners, we get you want the best for your four-legged friend. We also understand there are thousands of products claiming to 'calm dogs', with no success. The one thing we can wholeheartedly promise is that bed will change the way your dog relaxes and sleeps. After all, 15,000+ Pets nationwide can't be wrong.
✅ Creates calm for a full night of restful sleep.
✅ Perfect for all seasons (including summer).
✅ Washing machine and dryer friendly – easy.
✅ Vegan Friendly Materials.
Trusted by over 15,000 Pets (and counting).
With 40% Extra Filling than competitiors, we have your dogs best interests at heart. Which is why we're trusted by more than 15,000 pets around Canada.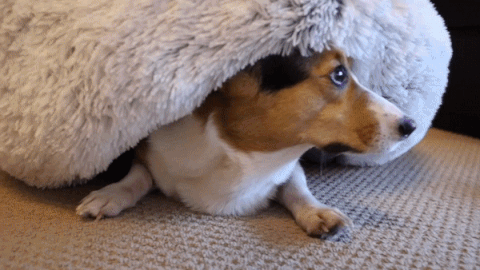 😢Pets' Anxiety affects not only your life but their health as well
Separation anxiety is often the main cause of these bad behaviors. Since pets have a sense of time, when you leave your pet for work, they know it will be a long time before you come home. But when they are alone, their anxiety builds up, and over time, not only causes them to engage in stressful behaviors but also affects their health!
Why Pets Love Our "Warming Donut"?
🐾Relief Pets' Anxiety: Our plush "Warming Donut" dog bed can provide a feeling of security to furry kids, greatly reduce their anxiety, and take a peaceful nap!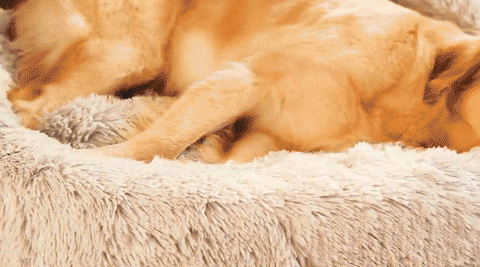 🐾Super Comfy: "Warming Donut" uses premium natural fiber that can ease the pain of muscle. Also, The raised rime can give support to pet's neck when they are sleeping, which is beneficial for pets' cervical vertebrae health!
Our ultra-soft, self-warming bed made of pet-friendly shag fur is as soft as a mother's coat providing a sense of security and putting your pup's mind at ease. The raised outer edges and deep crevices make the bed extra cozy while providing additional orthopedic support crucial to your dog's health.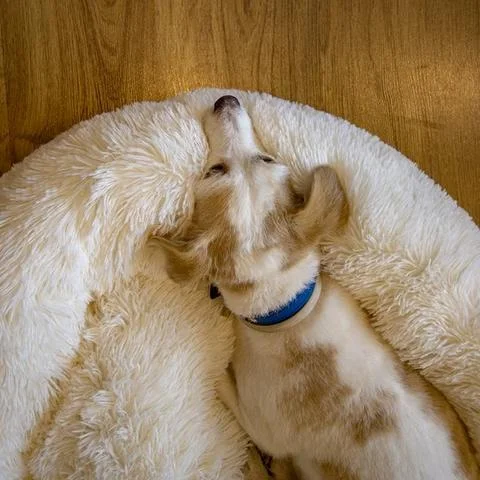 🐾Waterproof & Non-Slip Bottom: The bottom adopts the waterproof and non-slip design, which is fully considered for dog owners and solves the pain points when living with dogs!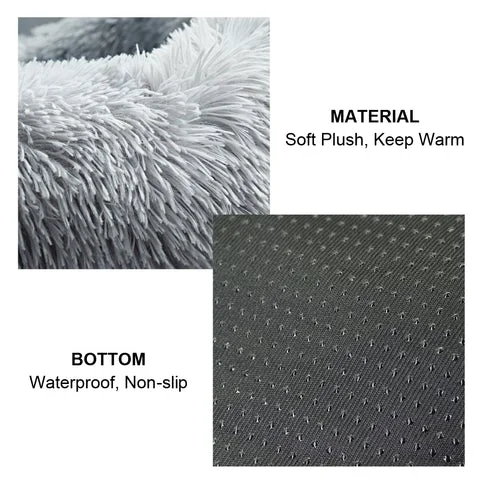 Easy to clean - For added convenience : To minimize pet odor, soil and excess hair, our donut bed is safe to machine wash and dry whole! Simply follow care instructions on the label - machine wash, gentle cycle. Tumble dry on low heat.
Why is Mistubeen Best for your Pets?
✅ Super soft fur and extra padding inside the beds
✅ Highest quality materials
✅ Removable and washable covers
✅ High quality zippers
✅ Hypo-allergenic & dust resistant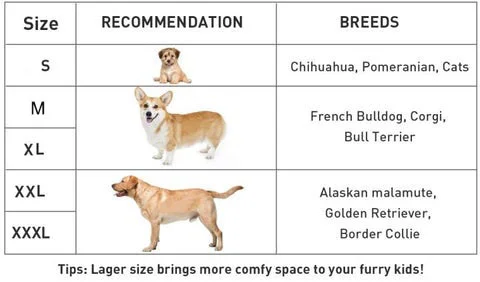 Size:
| | | |
| --- | --- | --- |
| | Outer | Base |
| S | 15.5 inches/40 CM | 7.9 inches/20 cm |
| M | 19.5 inches/50 CM | 11.8 inches/30 cm |
| L | 23.5 inches/60 CM | 15.5 inches/40 cm |
| XL | 27.5 inches/70 CM | 19.5 inches/50 cm |
| XXL | 31.5 inches/80 CM | 23.5 inches/60 cm |
| 3XL | 39 inches/100 CM | 31.5 inches/80 cm |
| 4XL | 43.3 inches/110 CM | 35.4 inches/90 cm |
THIS PRODUCT IS A LIMITED PRODUCTION, AND IS NOT AVAILABLE IN STORES. WILL SELL OUT FAST!
Click ADD TO CART to Order Yours Now!

Frequently Asked Questions
How Good Is Mistubeen Dog Beds?
It's honestly the best pet bed for your dogs you'll ever need to acquire! How else can we explain it's superiority above all other dog beds? We know you'll love our Calming Dog Beds at Mistubeen!
Are The Mistubeen Beds Safe For My Dogs (Toxic Chemical Free?)
Yes! It's safe for your furry babies! Our dog beds are produced with chemical FREE non toxic materials ensuring proper care for the environment. Our dog beds provide the softest sleeping experience for all dogs in Canada!
Are The Beds At Mistubeen Machine Washable?
You guessed it right! We know things can happen and we want to ensure your furry babies have clean comfortable sleeping environment. Use gentle wash & gentle dry and your Mistubeen Dog Beds comes like new!
When Will I Receive My Order From Mistubeen If I Order Today?
We believe in affordable prices, free fast shipping & premium quality! Pick up yours today & delivered as fast as 7-15 days from our!
Our Customer

Our greatest priority is you: the customer. We require that our store, checkout, delivery and every area of our customers' experience is of the highest standard possible. This means that:

The customer always comes first,
We accept full refunds,
We have a secure checkout,
Our support team is ready & waiting for any questions you have.
While we can't guarantee a 100% issue free experience, we can 100% guarantee that we will always act swiftly to resolve any issues in the unlikely event in which they occur.

Any questions?

We are happy to help!

Contact us using our email: [email protected]

We look forward to hearing from you.