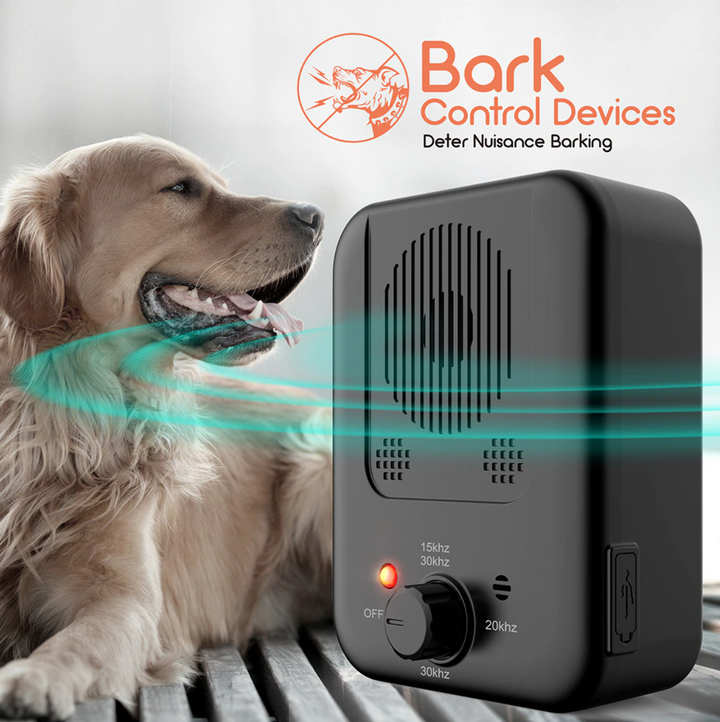 This Anti Dog Barking Device helps to prevent your dog from barking so incessantly and eventually train them into being better behaved. What's great about this device is that it doesn't harm or hurt your dog in any way, it simply emits a powerful high-pitched tone that annoys dogs in the same way that fingernails on a chalkboard annoys us. Once they understand that they hear this every time they bark, they will learn to stop being so loud and act more civilized!
The device uses ultrasonic technology to stop barks effectively and only utilizes low-intensity waves which humans cannot hear. It detects barks automatically and works instantly, and is 100% safe for all types of dogs.
STOP DOG BARKING WITHOUT HAVING TO CONFRONT YOUR NEIGHBOR!
Perhaps you work a night shift and can't sleep during the day because a neighbor's dog is barking nonstop; or you have just put your baby down for a nap, only to have her sharply awakened thanks to the dog a couple doors down. It could be that you work from home and can't jump on a call without everyone hearing your neighbor's noisy pup.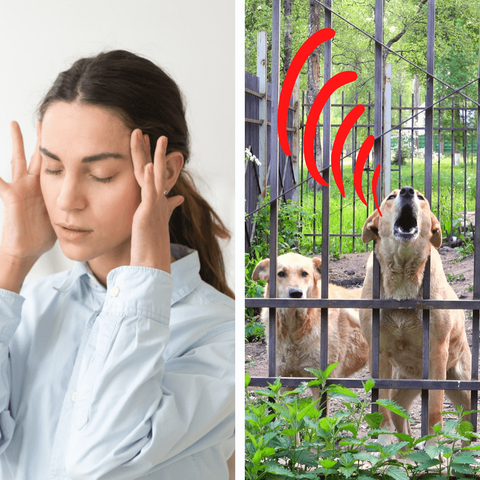 "THE SECRET METHOD TO CONTROL YOUR NEIGHBORS' DOG QUICKLY!"
Imagine a quiet home where you can relax with your own thoughts, watch TV, without crack up the volume, or finally get a good night's sleep.
Thousands of people like you have used our Silencer™ Pro to take back their peace and quiet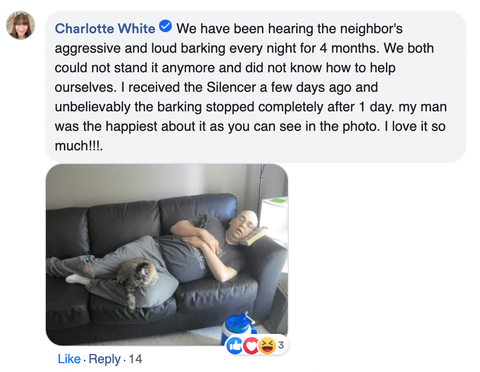 HOW YOUR NEW MAGIC WORK



Dogs are sometimes stubborn and you can't look for them every second of the day. They bark over little things they see, this sometimes becomes annoying. We know how you feel and that's why our device is made to help people like you!
Whether you want to rest or peacefully work at home, too much dog barking is undeniably disturbing to anyone. You can avoid that by simply installing our device and it'll distract your dogs during their random and annoying noises.


DISCOVER THE BREAKTHROUGH WHY THE DOG INDUSTRY IS CRAZY ABOUT OUR SILENCER PRO!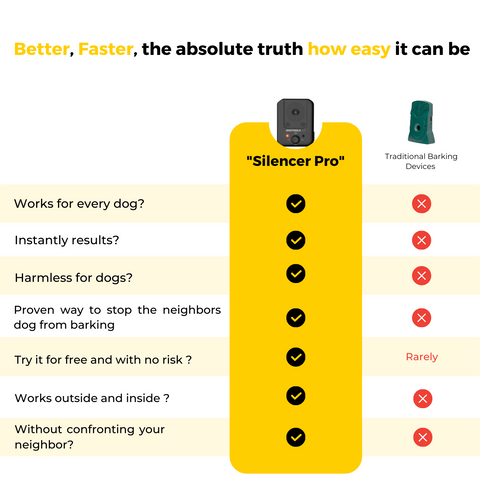 HOW IT WORKS
The Dog Silencer control device detects dogs barking up to 40M's away and emits a high pitch sound that only dogs can hear. After the dog stops barking it will automatically stop emitting the ultrasound.
SPECIFICATIONS
Material: ABS
Color: Black
Product size: about 4.3 x 3.3 x 1.9 in
Product weight: about 190G
Package included:
1x Dog barking stopper
1x USB cable
1x Instruction book





OUR GUARANTEE
No-Risk, 30-Day Refund Policy
Responsive and Reliable Customer Support
100% Quality Inspection on every order.
Safe Payments via Paypal®
End to End Tracking for every order.
WE. CARE.
We have 24/7 email support so please contact us if you need assistance.