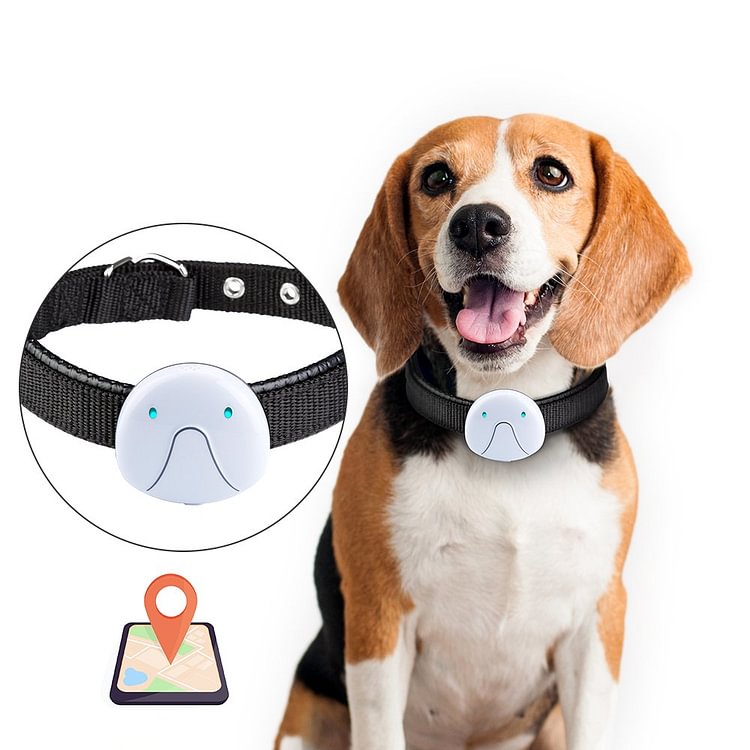 This GPS Dog Tracker Collar is an amazing device that helps you to keep track of your dog or cat at all times using the latest cutting edge pet tracking technology! You can easily monitor your pet's location directly from your smartphone and you can also set up a GeoFence that notifies you when they have left a certain boundary that you have set.




Find and protect your dog easily with Dog GPS Tracker
Safer and more accurate
With a battery life of up to 2-3 weeks.But every dog is unique! Here's what to expect.



Know where your Pet is in Real Time
Need to keep a closer eye on your furry friend? Go into LIVE Tracking mode for location updates every 2-3 seconds. Want to keep them safe and sound? Mark safe zones – like your garden – with Virtual Fence and get an alert if they leave one of them.

Features
How It Works?
Technical Specifications
UNIVERSAL: This GPS tracker can connect to any smartphone, be it Android or iOS so you can easily track their whereabouts at all times
LONG BATTERY LIFE: The battery lasts more than 30 hours so you won't have to worry about it dying randomly, and it can work up to 120 hours on standby
WATERPROOF: Even if the weather is really rainy, your GPS dog tracker collar won't get damaged in the rain as it is 100% waterproof
REMOTE CALL FUNCTION: Allows you to communicate with your cat or dog through the collar and shout commands at them if they are straying too far
NO MONTHLY FEE: Although other GPS systems require you to pay a monthly fee, this one is completely free!


F9 GPS TRACK Information:
Tips:
This machine only supports 2G (GSM) network, Australia, New Zealand, Japan, South Korea can not be used, since there is no 2G network;

Download the app named "one_tracing" in Android google or Apple store;

Customers need to purchase a Nano SIM card and put it on the machine.
Features:
GPS location and activity tracker for dogs and cats-Smarter pet care is here.

Proactive Alerts: Get email, app or text notification when your pet leaves their safe place before they get too far away.

Advanced Tracking: Fast & accurate tracking with GPS, cellular and Wi-Fi technology, so you can find your pet in minutes if they get away.

Nationwide Coverage: Whistle uses advanced GPS and cellular technology to pinpoint your pet's location anywhere in the U.S. on America's largest network.

Monitor Activity: Track your dog's daily activity and rest to keep your companion in great shape for their age, weight and breed.

Durable + Waterproof: attaches to any collar or harness up to 1" wide and designed to go anywhere with your pet, even swimming.

Long Standby: 120H Standby ,Low battery reminder functionLong time standby will not lose contact
Dimensions and Specifications:
Network: GSM/GPRS

Band : 850/900/1800/1900Mhz

Battery:Chargeable changeable 3.7V 500mAh Li-ion battery

Standby:120 Hours

Product Size:5.0*1.2cm/1.97*0.47in

Product Weight: 320g

Package Size:13.50*8.80*3.10cm/5.31*3.42*1.22in

Package Weight:130g
PACKAGE INCLUDES:
1x Pet GPS Tracker F9
1x Collar
1x User manual
1x USB cable