| | | |
| --- | --- | --- |
| US | EU | UK |
| 5 | 35.5 | 3 |
| 5.5 | 36 | 3.5 |
| 6 | 36.5 | 4 |
| 6.5 | 37 | 4.5 |
| 7 | 37.5 | 5 |
| 7.5 | 38 | 5.5 |
| 8 | 38.5 | 6 |
| 8.5 | 39 | 6.5 |
| 9 | 39.5 | 7 |
| 9.5 | 40 | 7.5 |
| 10 | 40.5 | 8 |
| | | |
| --- | --- | --- |
| US | EU | UK |
| 8 | 41 | 7 |
| 8.5 | 41.5 | 7.5 |
| 9 | 42 | 8 |
| 9.5 | 42.5 | 8.5 |
| 10 | 43 | 9 |
| 10.5 | 43.5 | 9.5 |
| 11 | 44 | 10 |
| 11.5 | 44.5 | 10.5 |
| 12 | 45 | 11 |
| 12.5 | 45.5 | 11.5 |
| 13 | 46 | 12 |
PROVEN TO INCREASE COMFORT AND ALLEVIATE PAIN
*This Exclusive Price Is Only Available For A Limited Time*
Want to start feeling young again? Enjoy work with the ultimate comfort and feel no pain. The best part about these sneakers is that men with either narrow or wide feet can enjoy precision fitting!
What makes this shoes different?
✓ Instant Pain Relief - Pain relief from Bunions, Arthritis, Plantar Fasciitis, Arthritis, Ankle Pain, and Swelling.
✓ Steel Toe-Box - Made from heavy-duty steel to protect your toes from crushing and falling objects.
✓ Puncture Resistance - Military-grade material used to keep your feet safe from workplace objects and environmental hazards.
✓ Waterproof Material - Waterproof breathable knit material to keep your feet dry from the inside out.
✓ Heel Cushioning Sole - Cushioning foam for the rear foot & arch support.
✓ Stretchable Knit Fabric - Easily contour your feet to make them the perfect fit. The synthetic knit material gives it its lightweight and breathable feature.
Ortho-Wear Premium Tech System: Our ergonomic cushioning sole reduces any impact that occurs after taking a step.
Every step is comfortable and smooth.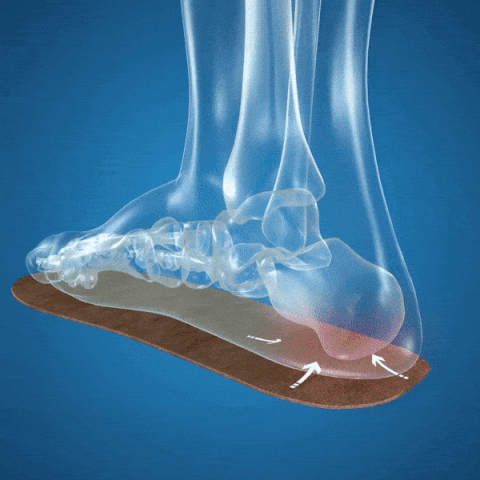 45-DAY WEAR TEST - MONEY-BACK GUARANTEE!
Walk comfortably & pain-free or you receive your money back, guaranteed!
Test our items risk-free for up to 45 days and return them for a full refund if you are not totally satisfied.
See for yourself why Bomenaa™ shoes are considered the USA's Most Comfortable Shoes. We stand by our products.
Our shoes run small! Go one size up for a better fit.