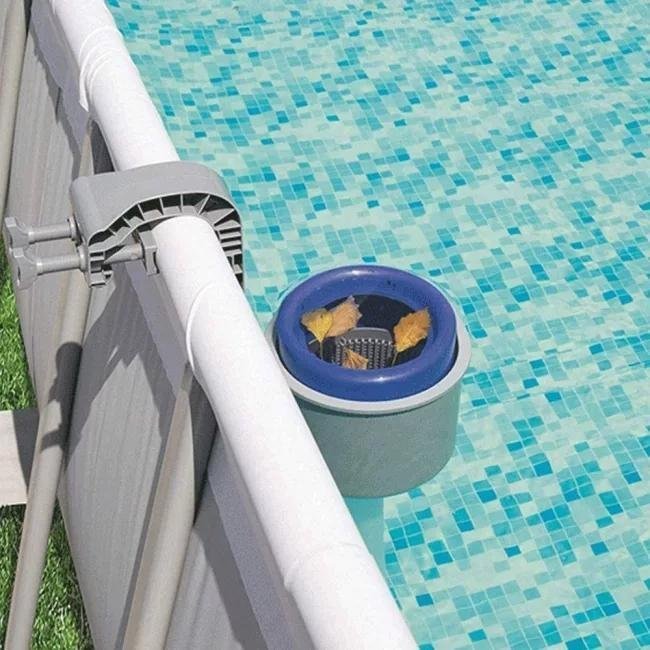 You get a crystal clear water surface with the surface skimmer. This is suitable for all pools from and is supplied including fastening material for Easy Set and Metal Frame pools. A filter pump with a minimum capacity of 3,028 l / h is required for optimal function.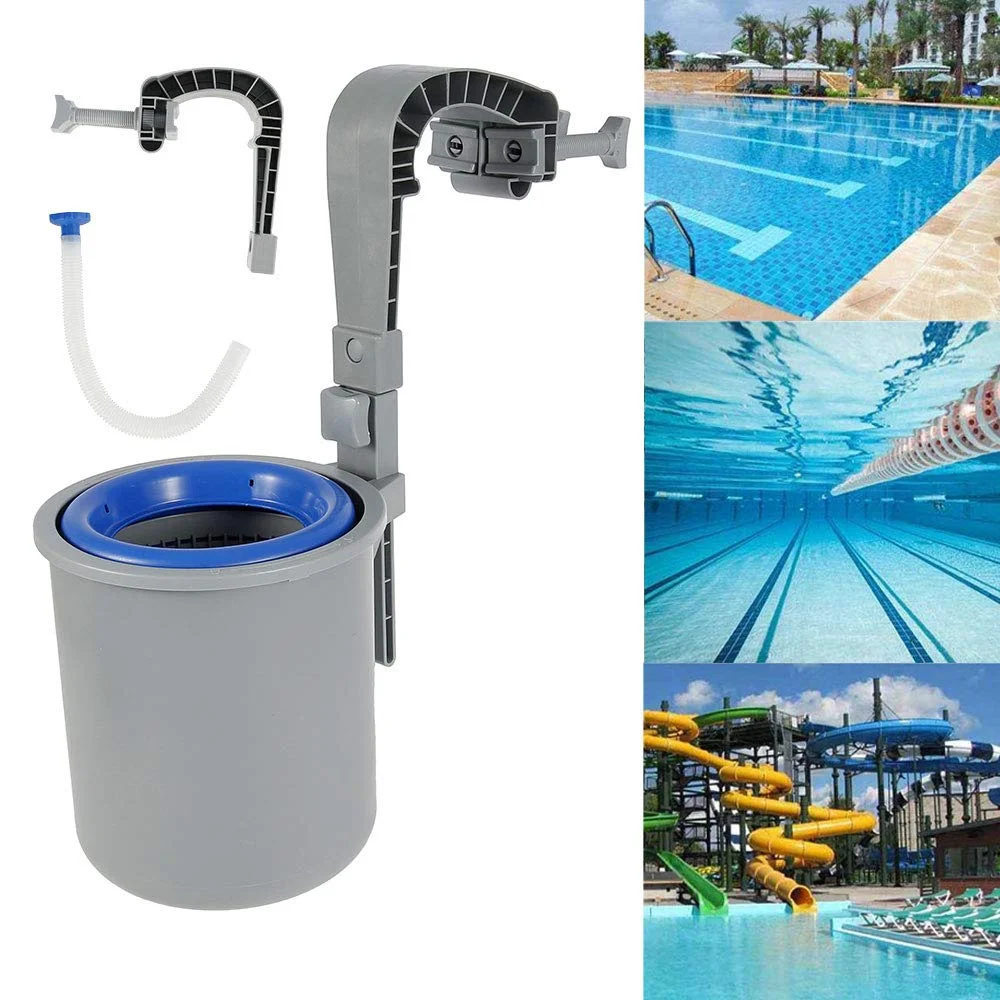 Functionality

The skimmer (surface skimmer) is mounted directly on your pool with the bracket included in the delivery. Then it is connected to the filter pump. As soon as this is switched on, the skimmer automatically cleans the water surface. Floating leaves and debris are sucked into the skimmer basket.

The ongoing cleaning effort is reduced to a minimum, and the consumption of water care products is also reduced. A filter pump with a capacity of at least 3,028 l / h is required for proper cleaning.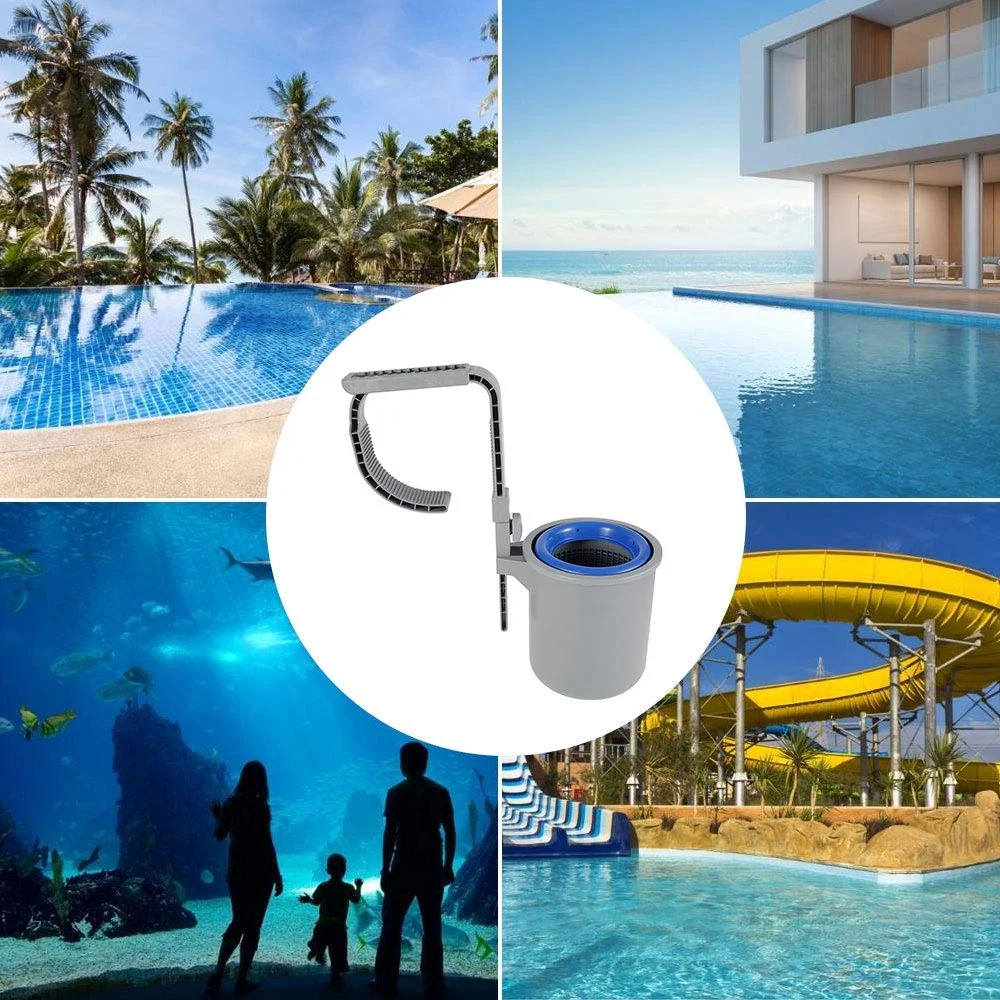 The Advantages at A Glance

Height-adjustable skimmer basket, to adjust to the water level ,Effective suction of the water surface, Keeps the swimming pool cleaner longer , Reduces the consumption of swimming pool chemicals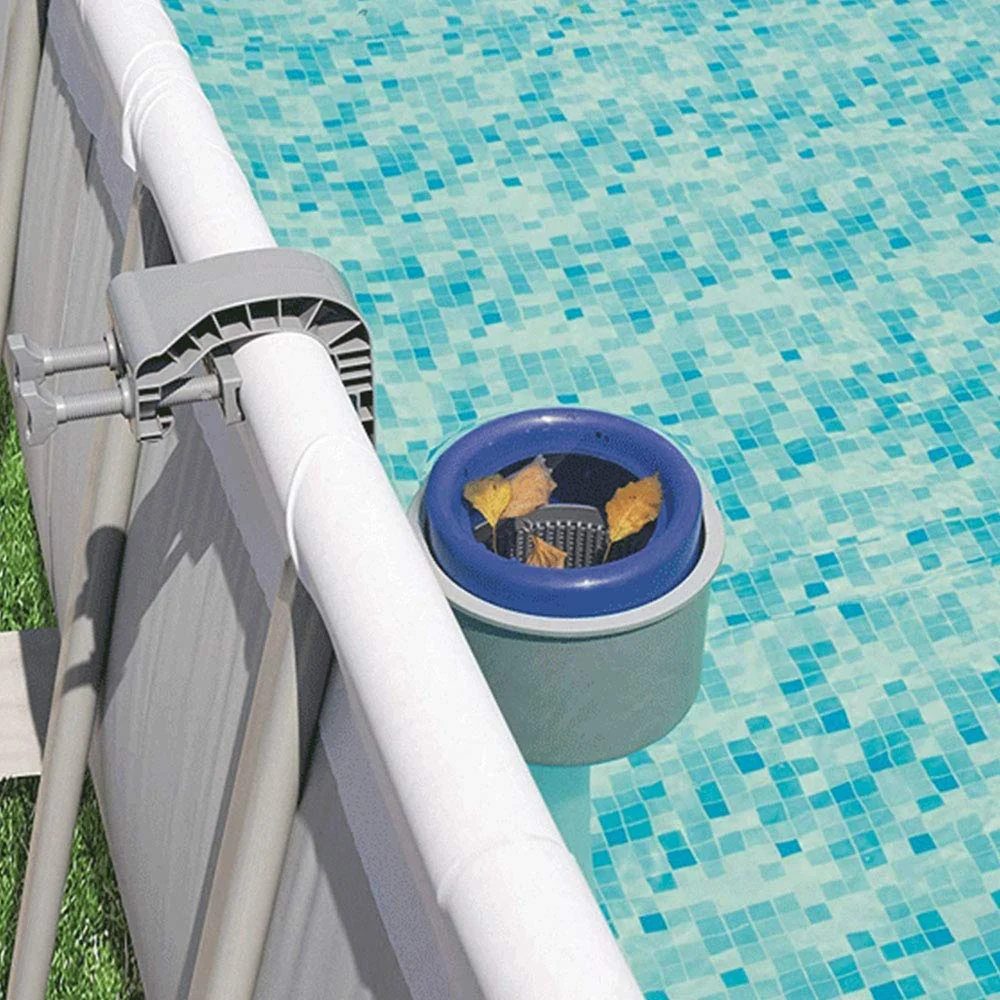 Cleaning

A simple cleaning of the skimmer is not a problem. Simply take the skimmer basket out by the integrated handle and rinse it out under the water pipe.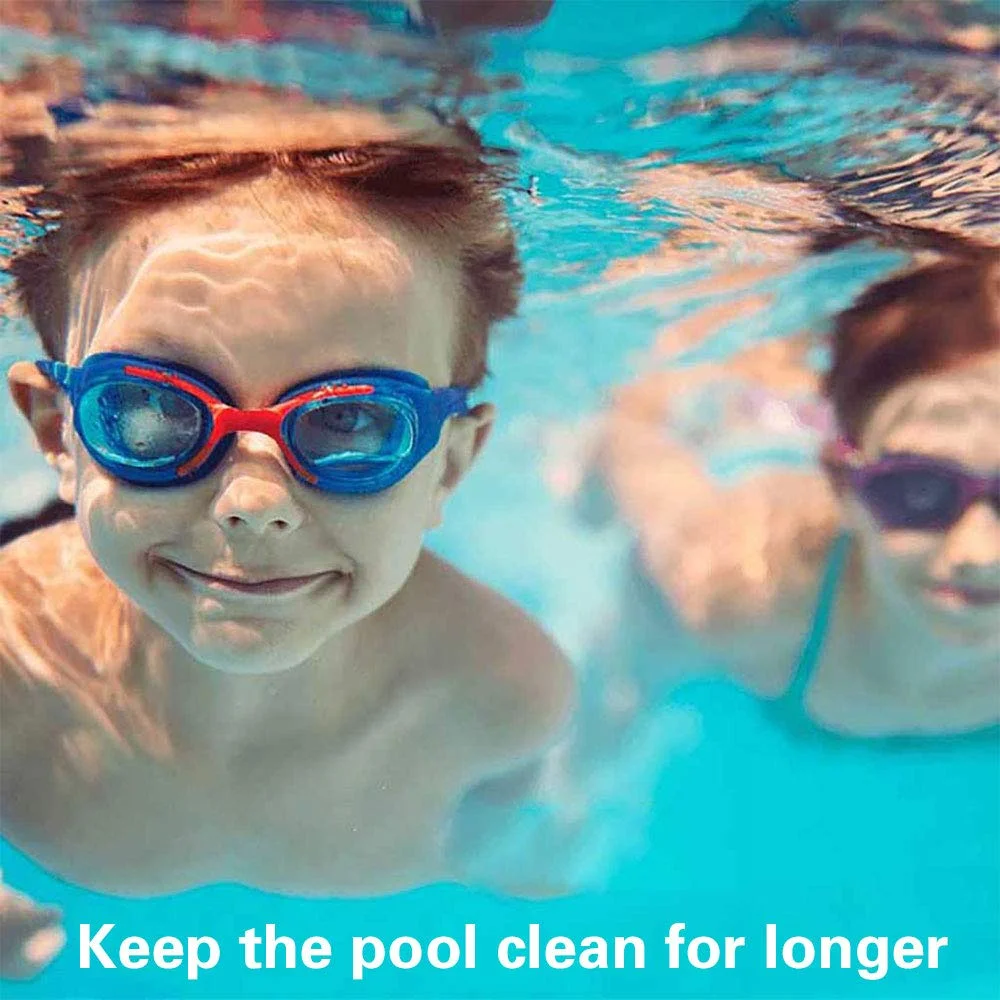 Package included:

1 * pool cleaning kit

1 * English manual