| | | |
| --- | --- | --- |
| US | EU | UK |
| 5 | 35.5 | 3 |
| 5.5 | 36 | 3.5 |
| 6 | 36.5 | 4 |
| 6.5 | 37 | 4.5 |
| 7 | 37.5 | 5 |
| 7.5 | 38 | 5.5 |
| 8 | 38.5 | 6 |
| 8.5 | 39 | 6.5 |
| 9 | 39.5 | 7 |
| 9.5 | 40 | 7.5 |
| 10 | 40.5 | 8 |
| | | |
| --- | --- | --- |
| US | EU | UK |
| 8 | 41 | 7 |
| 8.5 | 41.5 | 7.5 |
| 9 | 42 | 8 |
| 9.5 | 42.5 | 8.5 |
| 10 | 43 | 9 |
| 10.5 | 43.5 | 9.5 |
| 11 | 44 | 10 |
| 11.5 | 44.5 | 10.5 |
| 12 | 45 | 11 |
| 12.5 | 45.5 | 11.5 |
| 13 | 46 | 12 |
The Summer Flats for Bunions are a must-have! They Just Look Amazing and give you a Super Elegant Style!
Summer Flats For Bunions will save your time, money and health from joint and muscle pain by fixing the base of your entire body: your feet. Walk through life bunion free and pain free!
WHY THE SUMMER FLAT SANDALS?
BIG TOE BONE CORRECTION SHOE:Correction shoe for big bones, ideal for women with bunions. Easy to wear for your daily walks, at the office, for errands, everything
EASY TO MATCH : This vintage flat-bottomed women's sandal is simple and elegant, and is very comfortable to wear. It can be worn with almost any clothes, beach skirt, skirt, denim skirt, jeans and even the clothes of the house
WALKING IN SUMMER WITH CONFIDENCE : The unique design will enhance your legs and show off your outfit.You can feel cool while correcting and relieving Bunions in the summer
VARIETY OF COLORS AND SIZES TO CHOOSE FROM:This women's sandal, ideal for teenage girls, middle aged women, can be worn at almost any age and they are very comfortable and classy!
PERFECT AND ELEGANT SANDALS: This sandal is suitable for many occasions, whether to go to the beach for parties or parties, or to play, even at home, this light and practical flat sandal is your best choice
COMFORTABLE MATERIAL | DURABLE -

Made with firm artificial leather and anti-slip material that helps prevent foot cramps and that irritating bunion. Designed with an anatomical shape and open toe type, perfect for those with diabetes, menopause, or swelled feet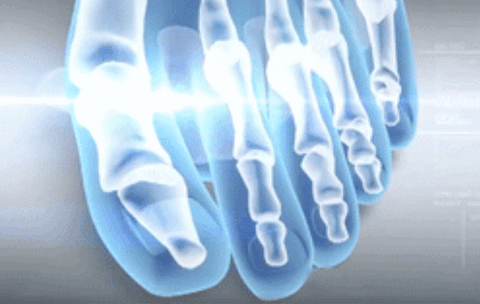 DETAILS:
Heel Height:

1cm

Closure Type:

Slip-On

Upper Material:

PU Leather

Out-sole Material:

Rubber

Heel Type:

Flat

3 Colors: White, Black, Silver