| | | |
| --- | --- | --- |
| US | EU | UK |
| 5 | 35.5 | 3 |
| 5.5 | 36 | 3.5 |
| 6 | 36.5 | 4 |
| 6.5 | 37 | 4.5 |
| 7 | 37.5 | 5 |
| 7.5 | 38 | 5.5 |
| 8 | 38.5 | 6 |
| 8.5 | 39 | 6.5 |
| 9 | 39.5 | 7 |
| 9.5 | 40 | 7.5 |
| 10 | 40.5 | 8 |
| | | |
| --- | --- | --- |
| US | EU | UK |
| 8 | 41 | 7 |
| 8.5 | 41.5 | 7.5 |
| 9 | 42 | 8 |
| 9.5 | 42.5 | 8.5 |
| 10 | 43 | 9 |
| 10.5 | 43.5 | 9.5 |
| 11 | 44 | 10 |
| 11.5 | 44.5 | 10.5 |
| 12 | 45 | 11 |
| 12.5 | 45.5 | 11.5 |
| 13 | 46 | 12 |
Proven to Increase Comfort and Alleviate Pain
Super Comfortable Walking Shoes for Women
Want to start feeling young again? Walk with the ultimate comfort and feel no pain. The best part about these sneakers is that women with either narrow or wide feet can enjoy precision fitting!
What makes Comfort Ortho Wear different?
✓ Instant Pain Relief - Pain relief from Bunions, Arthritis, Plantar Fasciitis, Arthritis, Ankle Pain, Swelling.
✓ Wide Toe-Box - This will alleviate pressure on bunions and hammertoes.
✓ Heel Cushioning Sole - Cushioning foam for the rear foot & arch support.
✓ Stretchable Knit Fabric - Easily contour your feet to make them the perfect fit. The synthetic knit material gives it its lightweight and breathable feature.
Ortho-Wear Premium Tech System: Our ergonomic cushioning sole reduces any impact that occurs after taking a step.
Every step is comfortable and smooth.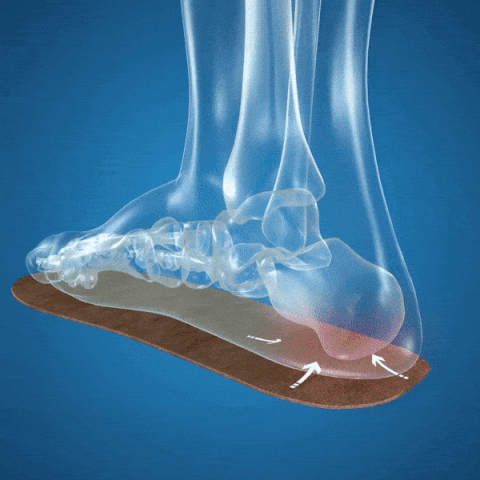 Comfort Is Priority.
For your feet, our moulded insoles are like clouds. They provide support where you need it most and conform to your foot's shape for all-day comfort. They also feature an anti-odor layer built in (since no one wants stinky feet) and can be removed and washed whenever you want.
Breathable Upper
Stretch mesh fabric degisn, just like a sock, breathable and flexible, give you ultra comfort feeling.
Upgrade Rubber Outsole
Different from the soles of the market, upgrade rubber outsole, improved anti-slip function, giving you a stable walking outdoors.
PERFECT FOR
These sock walking shoes suitable for walking, walk the dogs, daily work, casual, plantar fasciitis, jogging, nursing, shopping, driving, dancing, long time standing work, travel etc
Size Chart: